My first trip to Yellowstone National Park (YNP) was in 1965.  Since then, I have returned on numerous occasions, each time deliberately entering by a different route.  Yellowstone has five entrances (the South, East, Northeast, North, and West).   Each entrance provides me with a unique perspective of the park.  It is not the entrance, itself, that is so unique.  Instead, it is the route I travel to reach each entrance that provides me the altered perspective.  Each time, I see new things.
I feel like the same type of experience has happened to me since I sold Agren.  The time I've spent researching and talking to people since July has given me the freedom to entertain new perspectives.  Before selling Agren, I was certain the only route to sustainability was through the local ag retailer.  I believed the local ag retailer was best situated to help the farmer.  However, every local ag retailer I talked with told me they had no idea how to profit, or even break even, when offering conservation services; a fact I chose to ignore.  In the last month, I have had time to reflect and entertain other routes to achieve conservation resource goals.
Consider a consumer who wants more sustainable products. They might talk to the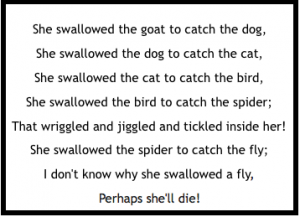 ir grocer. To satisfy their customer, the grocer talks to the Consumer Package Goods (CPG) companies that provide their groceries.  Since the CPG companies have no influence over the sustainable production of commodities, they turn to the grain trading companies.   By tradition, the grain trading companies have limited interaction with farmers, so the grain trading companies look to large agricultural manufacturing and wholesale supply companies for help.  These large agricultural manufacturing and wholesale supply companies finally reach out to their agents who have direct interaction with the farmer. The agent – the local ag retailer.
No doubt, each of the six (6) layers of the supply chain requires its own special data.  And, if each of the six players extracts a value to cover the transactional cost of securing sustainable food, then it is no wonder why profitability is not found in offering conservation services.  It might be time to eliminate the slack in the middle.
I realize very few farmers are willing to accept conservation assistance from a grocery store or a CPG company.  Therefore, I recommend the best place to intervene is at the grain merchandisers' level.  What if one or more of the  A, B, C, D companies developed and offered technical support directly to farmers?  And what if the technical support was both scientific and transparent?  And what if the merchandiser supplied data assured the consumer their food was more sustainable?  Is this possible?  Absolutely, NO QUESTION about it.  We have the information technology to do it.    
I am not abandoning the idea of local ag retailers providing conservation services. But just like my experience entering different gates into Yellowstone National Park, I now can see the route to sustainability from another perspective.