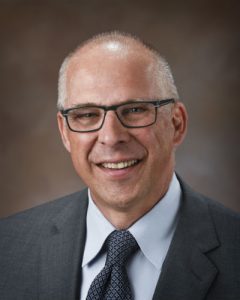 My deep commitment to agriculture and concern for the environment stems from my early years, working alongside my father and four brothers on the family farm in southwest Iowa. Today I continue to build on that commitment by working to create innovative solutions for pressing problems that affect farmers and the environment.
With over 30 years' experience in conservation planning I am widely recognized as a passionate visionary and thought leader. For 22 years as CEO, I led the Agren team, producing innovative results for every client. Responsible for driving business development and strategic partnerships, I am highly regarded for my creativity, innovation and commitment to developing solutions to further conservation implementation.
ARVE Error: Mode: lazyload not available (ARVE Pro not active?), switching to normal mode

ARVE Error: Mode: lazyload not available (ARVE Pro not active?), switching to normal mode

Founder and CEO for 22 years of a consulting/research firm which successfully pivoted into a nationally recognized software company delivering sustainability technology to agriculture.
Widely recognized for leadership expertise, passion, and vision in conservation planning, working tirelessly to create innovative solutions for pressing issues that affect both farmers and the environment.
14 years prior experience with USDA's Natural Resources Conservation Service; knowledgeable of EPA and USDA staff on both state and national level.
Ability to convey technical data to diverse groups of community leaders, farmers, researchers, legislators.
Proficient at identifying, screening, and securing commitment of partners and collaborators from agencies, associations, and organizations to solve complex issues on the national, state and local levels.
Adept at planning and leading projects that require multiple stakeholders and disciplines.
Experienced in effective public speaking at all levels and accomplished at conversational writing.
Strong agricultural background; raised on a soybean/corn/small grain/livestock farm in Southwest Iowa
Along with my wife, Peggy, we are proud parents of 4 grown children and 5 grandchildren.