This month marked the passing of a great conservationist. On October 2nd, my dad, Ludwig Buman, yielded to colon cancer; dying at the age of 91. Dad's name will never be etched among the likeness of Hugh Hammond Bennett, Theodore Roosevelt, Aldo Leopold, Rachel Carson, or "Ding" Darling, but his children will tell you his name belongs on that list.
Dad was not a great orator. He did not lead a conservation agency. He never desired the power to create national parks. He did not publish scientific papers, nor did he incite public outcry against egregious environmental calamities. Dad was a humble and gentle farmer; a character out of All Creatures Great and Small. His conservation achievements stemmed from his desire to do the right things; not some of the time, but all the time.
He did not implement conservation for recognition or glory. His efforts did not result in riches or fame. He did not do it for a "cause." He lived conservation because "it was the right thing to do." He did it to preserve a family farm; to leave the land better than he found it. Dad walked the walk without even talking the talk.
Up until the end, Dad share-cropped with my brother, Bill. With Dad's conviction, Bill continues to farm using cover crops, small grains, no-till, terraces, grassed waterways, contouring, headlands, riparian filter strips, windbreaks, split-nitrogen applications, native grasses/forbs, beehives, and significant pollinator habitat.
A Legacy of Conservation:
Dad left a long legacy of conservation actions, but his greatest achievement was his desire to pass on his love for the environment and a conservation ethic to his seven children and eight grandchildren. Dad fulfilled his conservation legacy by successfully passing his conservation ethics down through two generations.
A Remarkable Effort:
Traveling, side by side with Mom, every year Dad would pack his seven children in a station wagon, no air conditioner or video player, and travel as far away as Glacier National Park to camp in the wilderness with his family. He felt compelled to give his children the experiences necessary to appreciate the outdoors and understand the importance of conservation.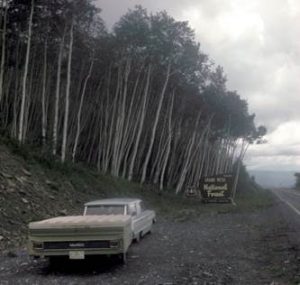 The world needs more conservationists like my dad. His family will miss his kindness, gentleness, and conservation leadership.