"With respect to public awareness…there has been a steady decline in interest in soil conservation. There is a pervasive belief amongst all of these stakeholders that…we need to move on.  A sense of fatigue has set in."  Dr. David Lobb
In the 1980's, there was a deliberate decision by conservation agencies to change the narrative from soil erosion to water quality. Working for one of these conservation agencies, I remember voicing my frustration to management. We are not even close to solving the problem of soil erosion, I argued. So why were we pivoting our focus on water quality?
A very wise conservationist, a mentor for many Iowa conservationists, reassured me. Lyle Asell always had a unique perspective and this time was no different. Programs run their life, Lyle told me very convincingly. "At some point in time it is helpful to repackage the old problem," he continued, "and develop new policies, get new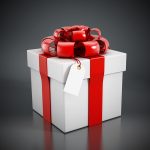 funding and continue to tackle the issue at hand."
In other words, there comes a time when we should take a new approach to solving an old problem. It made sense to me. If progress on soil erosion was stuck, then maybe we needed to change the narrative. In the '80s, we pivoted to water quality.
Now, we still have the same old problem – soil erosion. But we've pivoted again; this time to soil health. I get it. Farmers are weary of hearing about soil erosion. And conservation agency folks are tired of talking about it. But it is disturbing to me that soil health experts are telling only half the story. They leave out the part about how important preserving soil, or reducing soil erosion, is to soil health. It's like they think we have solved the soil erosion problem and we are moving right on to building soil health. It can't be done. It would be like trying to stabilize climate change without addressing carbon emissions.
No. It cannot be done, at least with the current science. We cannot leave soil erosion out of the equation of improving soil health, water quality, carbon sequestration, national and global food production, or long-term profitability.
So if you are weary of talking about soil erosion, I suggest you get over it. Bundle the problem of soil erosion into a pretty package like soil health, if you must. But don't forget that the foundation of soil health is based on the condition that soil exists in situ (in place). And no amount of repackaging will change that.