Today's blog is written by Joe Lally, Independent Ag Consultant from Denison, Iowa.  Last year, Lally retired from working for more than 12 years at Iowa State University. Previously, he worked for nearly 30 years as an Environmental and Natural Resources Manager for Farmland Foods. In retirement, Lally continues to find ways to be involved with helping the field of agriculture.
---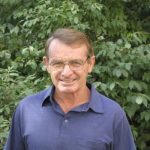 Yes, ag retailers must actively encourage and assist farmers with soil and water conservation issues.  That is a must.  And the conservation community must help ag retailers overcome implementation barriers. 
Recently, I had the opportunity to work on a project called Ag Retailers – Barriers to Conservation Management.  I would like to share with you a little bit about this project and some of the findings that I discovered.
I began this project by conducting needs assessments with 15 different ag retailers in Iowa to better understand the challenges they face when bringing conservation into their discussions with farmers.  While conducting these needs assessments, the primary areas that were reviewed included:
What existing investments are already in place for conservation management?
What is the status of the CCA (Certified Crop Advisors) and sales staff?
What are the current interactions they are having with landowners, tenants and with absentee landowners?
How does information technology impact how they interact with farmers? and
What value added services are currently available to farmers?
After compiling the results of the needs assessments, I met with a number of different advisors to review the information and narrow down the main issues ag retailers are facing. Six issues came to the forefront through the analysis.
Farmers are not asking for help with conservation.
If farmers are not asking for help, retailers felt it was difficult to bring up conservation because of a fear of sounding accusatory towards the farmer. Since ag retailers rely on income provided by their farmer customers, they fear losing them as customers by bringing up the subject of conservation.
Ag retailers lack adequate training for conservation planning.
Without proper training, ag retailers feel uneasy starting a conversation and trying to sell farmers on implementing practices that they don't fully understand. The majority of the ag retailers surveyed receive most of their training internally.
Ag retailers have little contact with absentee landowners.
Almost all their interaction solely involves the farm operator. If permanent practices are needed, many times that requires involvement of both the landowner and the tenant while farming practices generally only need the consent of the operator.  
Technology is becoming more important each year.
The ag retailers surveyed agreed that more technology needs to be incorporated at the ag retailer level to provide additional feedback and gain the attention of the farmers. Currently, most ag retailers surveyed do not use their company websites as an interactive way to reach farmers.  Some websites have no contact information listed to enable electronic communication.
Farmers use cell phones regularly but rarely get on a computer or use email. 
Ag retailers suggested having an app for conservation that is mobile friendly would put the information at the farmer's fingertips.  They mentioned that currently the primary apps farmers are using are related to grain market quotes and weather.
Ag retailers are regularly on the farm.
Ag retailers provide a number of different tasks such as soil sampling, nutrient application and advice on crop yields.  They visit the farms and can see first-hand if there is a need for conservation and be able to provide the farmer information directly related to their land.
The main conclusion that was discovered through this project was the need for assistance with helping ag retailers start the conversations with the farmer about conservation.  Training and education are the important first step.  A collaborative effort will be necessary.
–Joe Lally