In a recent study, 60% of Iowa farmers agreed that their fertilizer dealers should do more to help them address nutrient loss.  However, those same farmers reported they were least likely to receive information about the Nutrient Reduction Strategy from their local agricultural retailers, seed company salespeople, and independent/private crop advisers.  To me, that's a disconnect.  
If, as an ag retailer, you want to maintain your status as a farmers'  "most trusted advisor," then you will want to provide meaningful assistance to help farmers address one of their top pain points; soil and water conservation.  And assuming you want to help your farmers with soil and water conservation, you will want to provide your retail agronomists with a sustainability program that works for them. But what should you look for?
The following is my Top 5 list of things to look for in a sustainability program.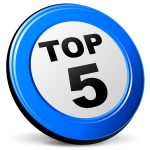 1. The sustainability program should integrate into an ag retailer's precision ag package. 
In my mind, this is a must.  It is inconceivable to me that any ag retailer would adopt a sustainability platform that does not have a possibility of integrating into their existing precision ag platform.  Ag retailers tell me that it is hard enough to maintain one system, their precision ag platform.  If that is true, why would an ag retailer ever adopt a sustainability platform that has no hope of integrating into their precision ag platform? 
2. The sustainability program must be able to "grow-into" a full offering. 
Any sustainability offering needs to be able grow and expand as farmers' demand increases for soil and water conservation services.  Because offering sustainability solutions is so new, both retail agronomists and farmers will need to increase their comfort levels with the subject matter.  Initially, a sustainability solution should give retail agronomists the information that allows them to start a discussion with farmers.  As this relationship grows, the ag retailer needs to be equipped to expand their offering by providing meaningful solutions.  Any package that starts the discussion and falls short of offering any real meaningful solutions is worthless to a farmer.  Farmers get it – they know they must get to actionable items.
3. The sustainability program must be robust and provide real world solutions to farmers. Farmers need information that is relevant.  They require a menu of options to fit their unique circumstances.  They need practical solutions that make a difference in their operation.  If a farmer is in an area that has been targeted for a reduction in soil erosion and sediment runoff, they need relevant information on reducing soil erosion.  Likewise, if they are in an area that is being targeted for high nitrates in surface water, they need solutions to reduce nitrogen leaching.  And frankly, most farmers need to address both.
4. The sustainability program must be based on proven standards and reliable models. 
There is a lot of information in the popular press about practices and products that reduce nutrient runoff.  It can be very confusing.  The last thing an ag retailer wants to do is make incorrect recommendations to their growers.  Ag retailers need to be confident that the recommendations they are providing farmers actually achieve their intended goals.  Ag retailers need to know that the recommendations they are giving are based on sound science.  Imagine recommending a conservation practice to a farmer that ends up having no real effect on achieving their sustainability plan.  It won't take long for customers to lose faith in your recommendations. 
5. Any sustainability program must be backed up with a team of qualified professionals. 
Last, but by no means least, ag retailers need to have confidence that their sustainability program is backed by conservation professionals who can answer the tough questions.   Like any other system an ag retailer works with, they will want a topnotch team of professionals that can support their efforts.  Ag retailers will need someone that can answer questions like "when should a farmer install a sediment basin instead of a grassed waterway" or provide guidance that a cover crop will reduce nitrogen leaching more than side dressing nitrogen. 
Currently the leadership of most ag retailers have stated they want to provide sustainability services to their growers.   As a result, we will all soon see software companies rebrand their packages to make it seem like they can provide a meaningful solution.  Before ag retailers invest in a sustainability solution, I certainly hope they review the basic features and determine if it is exactly what they need to truly help their customers.