It is your turn to be the expert!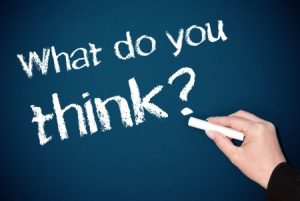 Alright, get ready.  Generally I write the blog post, you read the blog post, and I have no idea what you think.  This time I challenge you to read the post and then expend some effort. 
Yes, I want your feedback.  Now read on, and don't wimp out on me.
Recently the Environmental Working Group (EWG) published a report entitled, Fooling Ourselves: Voluntary Programs Fail to Clean Up Dirty Water.  If you haven't read the report, you should.  It focuses on Iowa, but I am sure it can be applied to almost any state.  Essentially, it is a 10 page paper (with lots of colored pictures and easy to read graphs) describing the failure of voluntary conservation. 
There is a lot of information in this report, some of it factual and some of it opinion.  Regardless, it is thought provoking.  One of the more intriguing things I found is EWG's convincing argument for basic standards of care.  To meet the basic standards of care, EWG argues that every farmer should be required to adopt a set of 4 mandatory conservation practices:
grassed waterways
filter strips along all water bodies
controlled access of livestock to all water bodies
no application of manure to frozen, snow-covered, or saturated ground
I am not sure I believe in the premise of mandatory practices, but it is interesting to consider what practices should be included (if there would be such a thing as basic standards of care in conservation, like there are in healthcare). 
Now it is your turn to show your conservation expertise.  Do you agree with EWG's basic standards of care practices?  If not, what would make your list?  I am interested in what you think.  I am not requesting that you write a thesis, just give me your list of practices you think every farmer should use in your area.
I will wait to share my thoughts until a future blog post. 
Please do this right now while you are thinking about it.  Go to the bottom of the page and leave your comments.