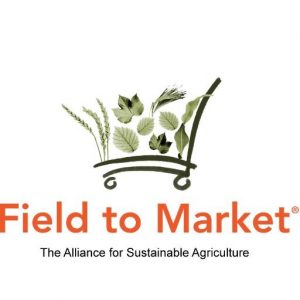 I take a great deal of pride announcing that Agren is one of the newest members of Field to Market.  For those of you that don't know about the organization, you should take a look under their hood. Field to Market represents all facets of the U.S. agricultural supply chain; providing an unparalleled platform that helps define, measure, and advance the sustainability of food, fiber and fuel production. It is an organization I have watched for the past 3 or 4 years. After attending several of their meetings, we felt obliged to support their ongoing work by becoming a member.
"Field to Market's diverse membership now includes more than 95 organizations comprised of grower groups; agribusiness companies; food, beverage, restaurant and retail companies; conservation groups; universities; and public sector partners," said Rod Snyder, president of Field to Market. "As we continue to refine our science-based approach to measuring and advancing continuous improvement of environmental outcomes at the field and landscape levels, we are proud to welcome more organizations who are committed to achieving and scaling a shared vision of sustainable agriculture."
The number of stakeholders that operate in this space seems endless, and it is growing every day. Agren is proud to be a part of Field to Market.