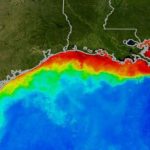 Hot off the press! National Geographic reports the dead zone in the Gulf of Mexico is the largest ever.  And all science points to agriculture in the Upper Midwest as the major source of nitrogen contributing to this dead zone.
If this doesn't demand straight talk with farmers then I don't know what does.  It's time for government agencies and agribusiness to be honest with farmers.  We all need to quit pretending that stabilizers, split application and spring application of nitrogen is the answer to water quality.  All that may help with greenhouse gas emissions, but it does little to move the needle on water quality.  I am not suggesting farmers shouldn't use nitrogen management tools; every little bit helps.  But let's admit it… those practices will never get us to the necessary water quality standards.  If we sell nitrogen management as the antidote for water quality, then we are misleading farmers. Universities are already telling it like it is.
Dr. Laura Gentry, University of Illinois says that the nutrient reduction strategy will only achieve 6% to 8% of our water quality goals.  Dr. Matt Helmers, Iowa State University, stresses the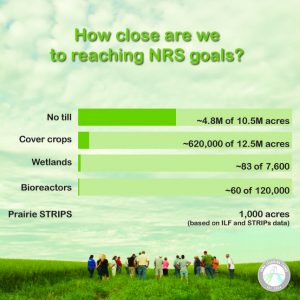 importance of using alternative practices to meet Iowa's Nutrient Reduction Strategy (NRS).  Dr. Helmers focuses on practices like no-till, cover crops, wetlands, bioreactors, and permanent vegetation.  It is going to take more than just our universities to lead the way. As an agricultural community, we all have obligations to help farmers.  Farmers have neither the time, nor the resources, for anything but straight talk.